Rosicrucian Park
Rosicrucian Park, with its world-famous Rosicrucian Egyptian Museum, is also home to the new Rosicrucian Labyrinth, Alchemy Exhibit, and Alchemy Garden, as well as the historic Rosicrucian Planetarium, Peace Garden, Rosicrucian Temple, and Research Library.
We so look forward to welcoming everyone into our extraordinary museum!
Rosicrucian Park is situated in an area that was once mostly orchards and farmland. Conceived in 1927 by H. Spencer Lewis, the founder of the Rosicrucian Order, AMORC, Rosicrucian Park now covers an entire city block. Each year, hundreds of thousands of guests from all over the world enjoy the peaceful environment, along with the spiritual essence of what Rosicrucian Park represents, creating a serene and harmonious experience.
Allow plenty of time to stroll through the beautiful grounds with buildings inspired by Egyptian and Moorish architecture and to relax in the tranquil gardens.
---
For more information, please visit www.rosicrucianpark.org.
---
Park Highlights:
Grand Temple

Council of Solace
Monday - Friday, 11:55 am to 12:15 pm
The Council of Solace is a group of people (at Rosicrucian Park and throughout the world) who meditate daily on behalf of others. The goal of the Council is to bring cosmic help to all those in need. The Council does this by putting certain spiritual energies into motion and directing them in accordance with mystical law and natural principles.
For more information, please visit COUNCIL OF SOLACE.
To list yourself or another person with the Council of Solace, please send your petition to council@rosicrucian.org.

This exhibit (curated by Dennis Hauck) features a journey through the seven stages of the Alchemical process, a meditation chamber, and a full-size reproduction of an Alchemist's workshop. Located in the Rosicrucian Egyptian Museum.
Open Friday - Sunday.
The New Alchemy Museum at Rosicrucian Park video (22:17)

Architecturally inspired by the Temple of Amon at Karnak, Egypt, the Rosicrucian Egyptian Museum houses the largest collection of ancient Egyptian artifacts on display in Western North America, including objects from pre-dynastic times through Egypt's early Islamic era, as well as Assyrian and Babylonian artifacts.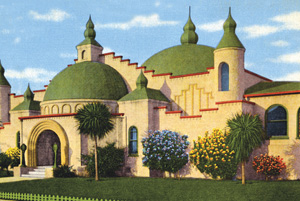 This building of Moorish design (honoring the important contributions of the Arab astronomers) is the fifth planetarium built in the United States.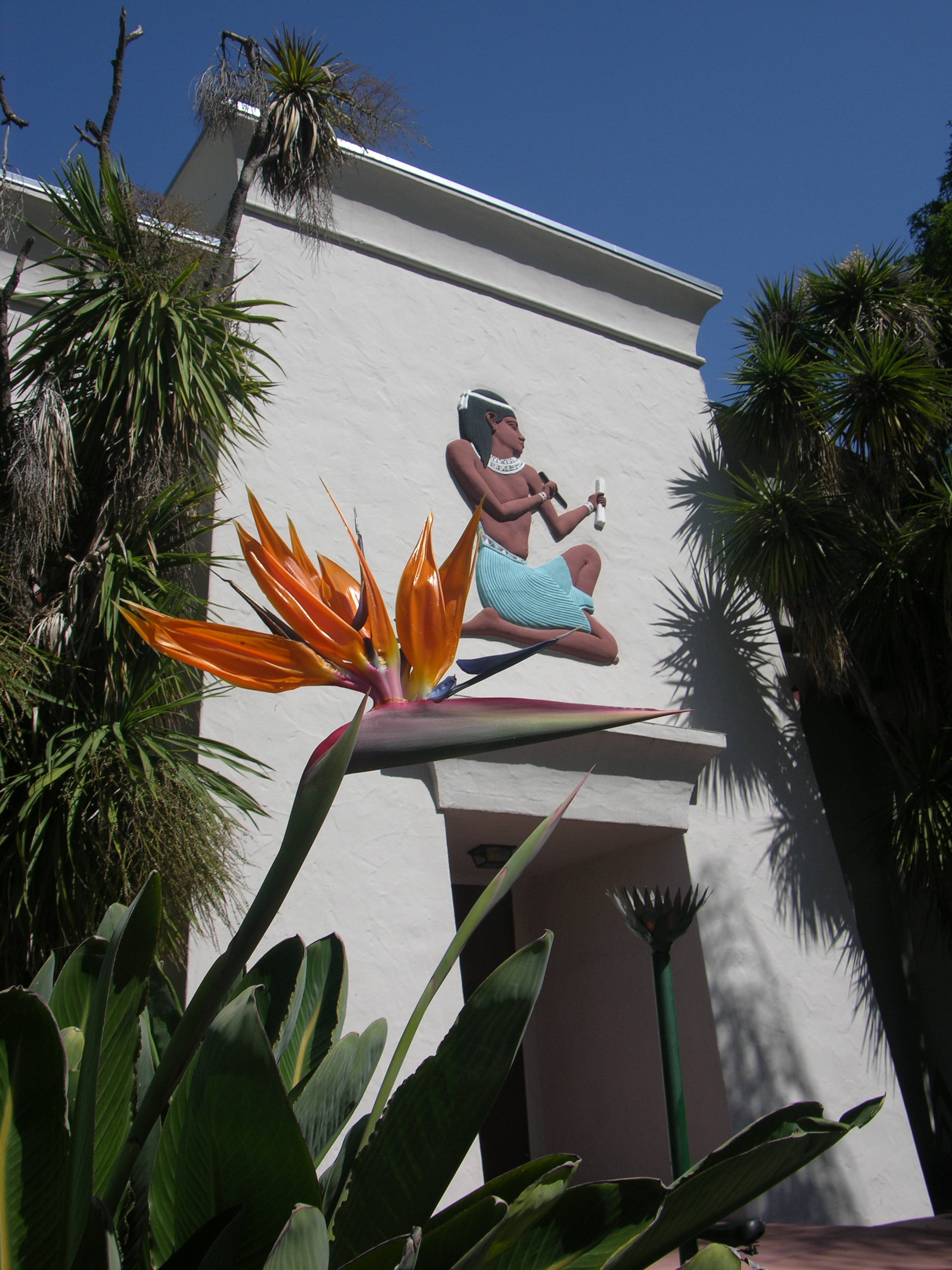 Dedicated to the pursuit of Rosicrucian knowledge, this handsome building of Egyptian design contains a remarkable collection of books and other research materials on most esoteric subjects, as well as cultural, scientific, and other fascinating material. Rosicrucians living in or visiting the San Jose area are encouraged to make full use of the library. Scholars, researchers, students, and the interested public are also welcome to study here as well.
Hours:
Saturdays and Sundays - 12 noon to 4 pm

Capacity limits apply
One hour maximum visit time
Please remember your masks and to social distance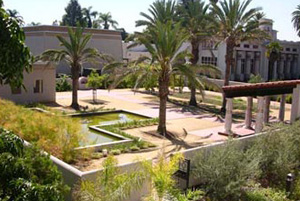 This educational garden, authentic to the Eighteenth Dynasty of ancient Egypt, is dedicated to the Rosicrucian ideals of Peace and Tolerance. An international Peace Pole is planted just outside of the garden.
Open daily from 8 am to sunset. Complimentary admission.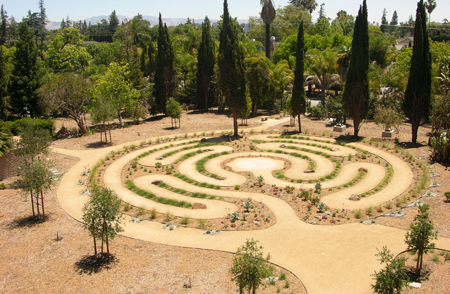 The Rosicrucian Labyrinth is based on the Chartres Labyrinth, which has inspired spiritual wayfarers for at least 750 years. The design is made of plants native to Northern California and surrounded with a sacred oak grove. The paths are sufficiently wide so that guests in wheelchairs can easily navigate the turns and ground level guide rails have been installed to aid visually challenged guests, making this the first fully accessible Labyrinth in the world.
Open daily from 8 am to sunset. Complimentary admission.